Pizza Parties
For more information call (630) 213-3103
Birthday Parties, Sweet 16, Athletic Events & More
Pizza Party Prices
Cheese Pizza…..$22.00
Ingredients Include
 Sausage, Pepperoni
Approximately 20 slices per pizza
Unlimited Pop per person…..$2.95 pp
Spring Mix Salad…$2.50 pp
(Salad available for total number of guests only)
Ice Cream w/2 Sauces…..$3.00 pp
(Ice Cream can be served for children only)
Candy Station…… $3.95 pp
PLUS MANY MORE ENHANCEMENTS
10% Tax & 20% Service Charge additional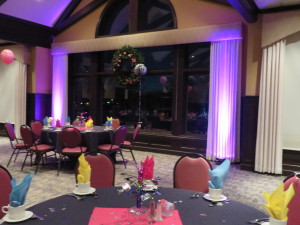 Events Monday – Thursday over a 2 hour duration or needing a dance floor requires a
room rental charge of $250.
*Friday, Saturday or Sunday events require A $400 daytime fee or a $600 night time room rental fee.
Food and beverage items may NOT be brought into Bartlett Hills with the exception of a client cake or cupcakes.
For more information email Evan: